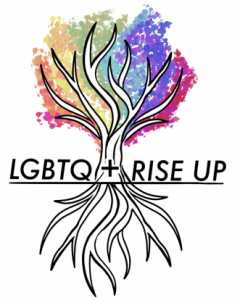 Georgia Tech and Georgia State University have teamed up on a project called LGBTQ+ RISE UP. The goal of the project is to use multimedia technology through a longitudinal, diary-based study to empower the LGBTQIA+ community to understand and document how LGBTQIA+ adults demonstrate resilience and coping strategies during the COVID-19 pandemic.
This covid-related research project is being led by Regents' Professor Elizabeth Mynatt, executive director of the Institute for People and Technology at Georgia Tech, and Kristie Seelman, associate professor in the School of Social Work at the Andrew Young School of Policy Studies at Georgia State University.
Mynatt, who is also a distinguished professor in the College of Computing, said that, "it is very important to us that we recruit a diverse, multi-generational sample of LGBTQIA+ adults in the Southeast for this project." The research team hopes to recruit more than 100 participants in this study.
According to Seelman, "we expect that the data from this study will inform the knowledge base about resilience and coping among LGBTQIA+ adults in the Southeast, both specific to this pandemic and in broader terms."
During this year-long project, they will ask participants to complete diary entries on topics related to resilience and coping. Participants can respond through typed text, audio, video, and/or photography on the project website. They will also invite about a third of the participants to complete online video interviews with a trained member of the research team to share more about their strategies of resilience. The research team plans to create public-facing ways of sharing the stories they hear, such as through social media, public art, and/or a library archive.
The project was made possible by funding provided by the Public Interest Technology University Network (PITUN) collaboration network aided by Ellen Zegura, professor of computer science at Georgia Tech and co-lead on the PITUN fellowship program providing funding.
For more information and to participate visit: http://lgbtqriseup.ipat.gatech.edu